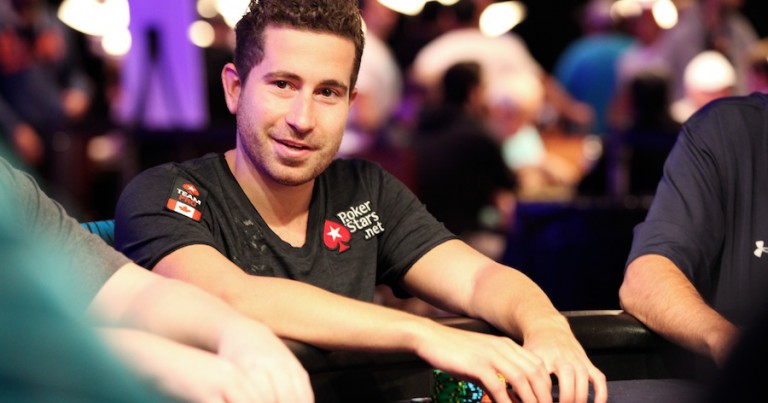 The first 32 players that will participate in the historic first edition of the Global Poker Masters have been named. Each country have confirmed the participation of their four core players, with a fifth wildcard entry to come in a few weeks time.
Team Germany could be an early favorite to take home the title a pair of World #1's – Ole Schemion (GPI#1) and Marvin Rettenmaier (GPI#36), the reigning WSOP Player of the Year, George Danzer (GPI#35) and EPT and WSOP Champion Martin Finger (GPI#21) already on their roster. 
Three of the current four members of Team USA – Dan Smith (GPI#4), Bryn Kenney (GPI#5) and Oliver Busquet (GPI#10) – are currently ranked amongst the Top 10 players on the GPI World Poker Rankings … and their fourth member, Jake Schindler (GPI#14), was also ranked in the Top 10 just a week ago.
Canada's Jonathan Duhamel (GPI#16) is the only WSOP Main Event winner to have been selected to represent his country so far. Duhamel won a side event at the 2015 PCA earlier this week in the Bahamas. 
Combined, the first 32 have collected 186 victories, earned a total of 919 Top 10's while cashing in an astounding 1,789 events in their careers on the live tournament circuit.
Here is a full list of each country's first four roster players:
TEAM USA
Dan Smith (GPI National #1)
Jake Schindler (GPI National #4)
Bryn Kenney (GPI National #5)
Olivier Busquet (GPI National #7)
Wildcard entry 
TEAM GERMANY
Ole Schemion (GPI World #1)
Martin Rettenmaier (GPI National #2)
George Danzer (GPI National #3)
Martin Finger (GPI National #4)
Wildcard entry
TEAM CANADA
Ami Barer (GPI National #1)
Sorel Mizzi (GPI National #2)
Andrew Chen (GPI National #4)
Jonathan Duhamel (GPI National #5)
Wildcard entry
TEAM UNITED KINGDOM
Jack Salter (GPI National #2)
Simon Deadman (GPI National #3)
Oliver Price (GPI National #4)
Sam Trickett (GPI National #5)
Wildcard entry
TEAM RUSSIA
Anatoly Filatov (GPI National #1)
Vladimir Troyanovskiy (GPI National #2)
Ivan Soshnikov (GPI National #3)
Vitaly Lunkin (GPI National #4)
Wildcard entry
TEAM FRANCE
Erwann Pecheux (GPI National #1)
Benjamin Pollak (GPI National #2)
Fabrice Soulier (GPI National #3)
Sylvain Loosli (GPI National #4)
Wildcard entry
TEAM ITALY
Dario Sammartino (GPI National #1)
Mustapha Kanit (GPI National #2)
Andrea Dato (GPI National #3)
Giuliano Bendinelli (GPI National #4)
Wildcard entry
TEAM UKRAINE
Eugene Katchalov (GPI National #1)
Oleksandr Gnatenko (GPI National #2)
Oleksii Khoroshenin (GPI National #3)
Igor Yaroshevsky (GPI National #4)
Wildcard entry